Four million Americans suffer from Sjögren's syndrome and often experience
Dry Mouth
Sjögren's syndrome is an autoimmune disorder where the
body's immune system attacks fluid-secreting glands, such as
the salivary and tear glands.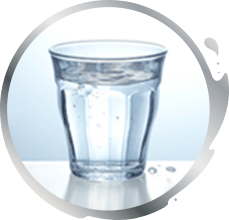 Most Sjögren's syndrome patients
are women
In fact, women make up 90% of Sjögren's patients.
Dry Mouth due to Sjögren's syndrome can cause discomfort
and irritation of the mouth. To help manage your Dry Mouth
symptoms, try Biotène® moisturizing products to help you
feel relief.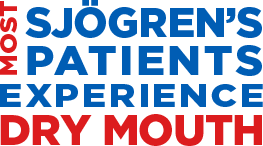 What are common symptoms
of Sjögren's?
While Dry Mouth and dry eyes are the most common
symptoms, here are other signs of Sjögren's syndrome
(in no particular order of significance):
Dry skin
Inflammation of salivary glands
(between your jaw and ears)
Candidal infections
Joint pain
Fatigue
Increased risk of cavities
Biotène® can help relieve


Dry Mouth

symptoms
from Sjögren's
Manage your Dry Mouth symptoms with Biotène®—the
#1 dentist recommended Dry Mouth brand. Try using
Biotène® Moisturizing Spray for relief when you're on the go.
Talk to your doctor to learn more about how to manage
your Dry Mouth symptoms from Sjögren's syndrome.